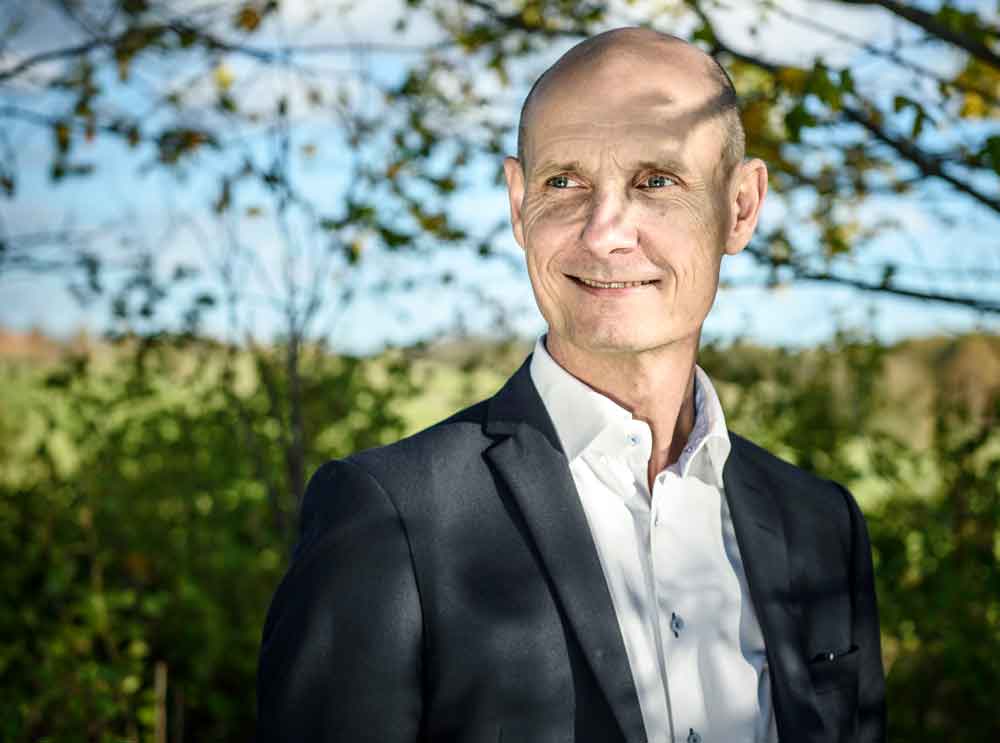 "Our company purpose is to help create more better days for patients, using pharma-based mentality for medical cannabis production" CEO, THOMAS SKOVLUND SCHNEGELSBERG
Invest in STENOCARE, a market leader in medical cannabis.
Import and wholesale of high quality finished medical cannabis products for patients.
Founded in Denmark in 2017, STENOCARE is in the business of supplying medical cannabis products to patients. The company is operating in a highly regulated market under the jurisdiction of local Health Agencies – where the products are only legally available via prescription from a physician to a patient.
STENOCARE has their headquarter in Denmark, and a wholly owned subsidiary – STENOCARE Ireland Ltd – in Ireland. STENOCARE is a Nasdaq listed company and the company shares are traded on Nasdaq First North Growth Market Denmark.

STENOCAREs vision is to improve the quality of lives of patients who can benefit from treatment with Medical Cannabis products

STENOCAREs mission is to make STENOCARE a leading European brand in premium quality prescription-based Medical Cannabis that is following the pharma principles of Good Manufacturing Practice (GMP)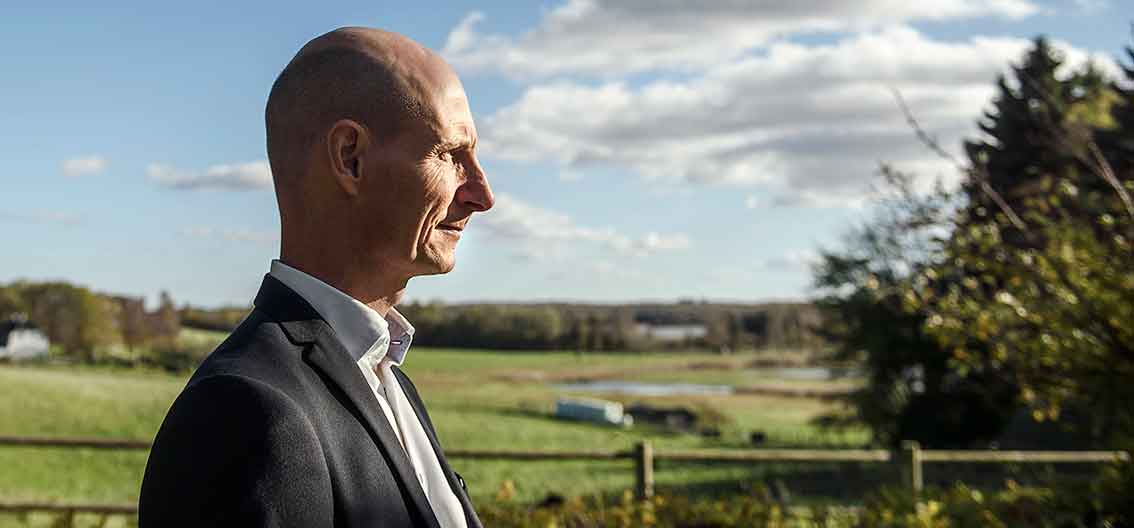 STENOCARE 1.0 ambitions are well implemented, and we will now commence executing our strategy for STENOCARE 2.0 to become a leading medical cannabis brand in Europe Thomas Skovlund Schnegelsberg, CEO STENOCARE
The STENOCARE 2.0 strategy is building assets within three categories that supplement each other and are important for the success of the company:
Commercial assets; having prescription-based medical cannabis products approved in the very strict regulatory regime in Denmark enable the company to leverage this asset in Denmark and future markets. With a multi-supplier approach for sourcing patient-ready products, this is a solid platform for the planned international expansion beyond Denmark.
Partnership assets; with doctors and patients looking for more product choice for treatment with prescription-based medical cannabis – the company will enter into research and development partnerships to bring exclusive and innovative medical cannabis product to market that differentiate its product portfolio.
Supply chain assets; where the company control the entire value chain and build internal expertise with its own indoor cultivation facility. Having the capability of producing high quality medical cannabis that is controlled and fully documented from seed to sales in the indoor setup that emulate pharma principles is an important asset to be successful in the premium segment that STENOCARE is serving in their markets. This will enable it to supply high quality products that meet the requirements of patients, medicines agencies and the pharma industry

These three categories leverage the proven results from the STENOCARE 1.0 strategy, that made the company a first-mover in the Danish medical cannabis industry by securing regulatory approvals from The Danish Medicine Agency.
The company has been granted (1) approval to import/manufacture/Distribute medical cannabis products, (2) approval to cultivate and produce  medical cannabis products, (3) approval to handle activities with euphoriant substances – and (4) approval to have STENOCARE medical cannabis oil and capsule products accepted for the Danish Pilot Programme. The company has cultivated without the use of pesticides in their Danish small scale facility and am in the process of implementing a larger scale indoor state-of-art cultivation facility that build on best practices from greenhouse and clean-room production.
Good news for the Danish medical cannabis patients and for the industry
STENOCARE applauds the Danish Parliament decision to a) extend the Pilot Programme that allow Danish doctors to prescribe medical cannabis and b) to permanently allow local cultivation and production of medical cannabis. This is very good news for patients and the industry.

Prescription: The Danish Parliament today made the decision to extend the Pilot Programme for prescription of medical cannabis with another four years, when the current Pilot expires on 31th of December 2021. This will allow all doctors to continue prescribing medical cannabis products to their patients regardless of illness (ie. indication). The agreement also outlines, that Parliament will debate the levels of patient cost coverage or refund during the Autumn assembly.
Cultivation: The decision today also makes Danish cultivation and production of medical cannabis permanent beyond the expiration of the current Pilot in December 2021. With this decision, Denmark formally continues its ambition to become a leading producer of medical cannabis with an intention to serve both the home market and international markets.
Thomas Skovlund Schnegelsberg, CEO of STENOCARE is commenting:
"Today is an important milestone for Danish patients and for the Danish medical cannabis industry. The Danish Parliament has decided to continue the Pilot Programme for patient's treatment with high quality medical cannabis until 2025, and at the same time made the law for Danish cultivation and production permanent. With this decision, Denmark is now on a path to become a leading producer of medical cannabis for patients in Europa and be an important part of the hyper-growth expected in the coming years."
CLICK HERE for link to The Danish Ministry of Health
Helge Larsen from Proinvestor.com is interviewing STENOCARE CEO about the Q1 2021 Report and state of the business (Danish interview with Swedish subtitles)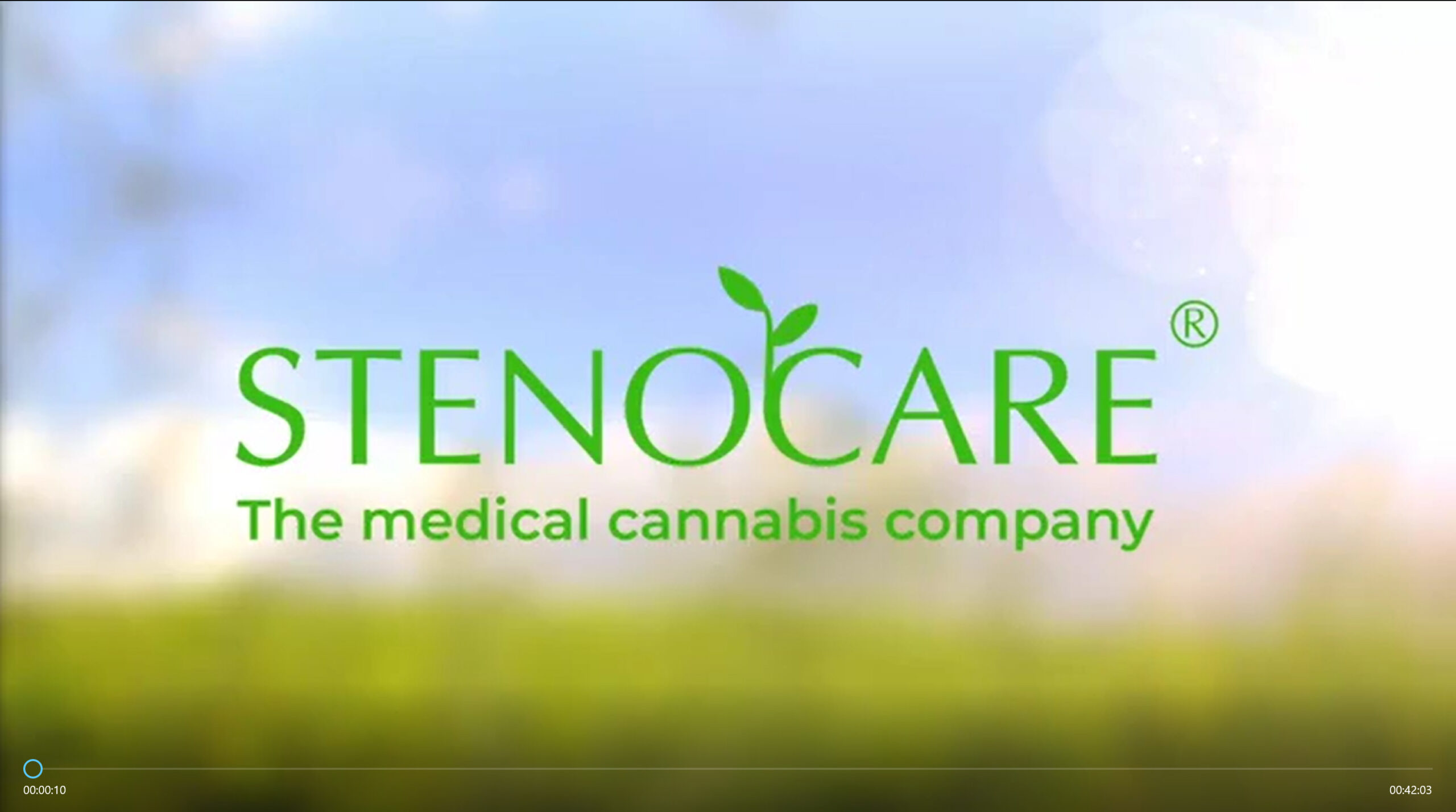 Join the CEO of STENOCARE in his review of the Q1 Report, and his reflections for the progress and opportunities in the year ahead
Thomas Skovlund Schnegelsberg participated in an interview with Invest Talks published on Dagens Industri (in Swedish)
"2020 has both been a exiting and busy year for STENOCARE" STENOCARE CEO, Thomas Skovlund Schnegelsberg, look back at 2020
"2020 has been a highly extraordinary, yet also busy year for STENOCARE. Therefore, I find it natural to share a few reflections as we are nearing the end of 2020. We entered the year with a clear focus upon our STENOCARE 2.0 Strategy: to become a European leader within prescription-based medical cannabis".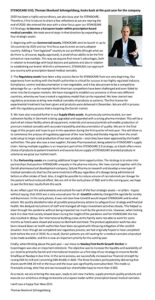 Click here for PDF
(PDF doc)
The iconic "tower photo" from Times Square in New York.
Nasdaq First North Denmark welcomes STENOCARE for the first day of trade.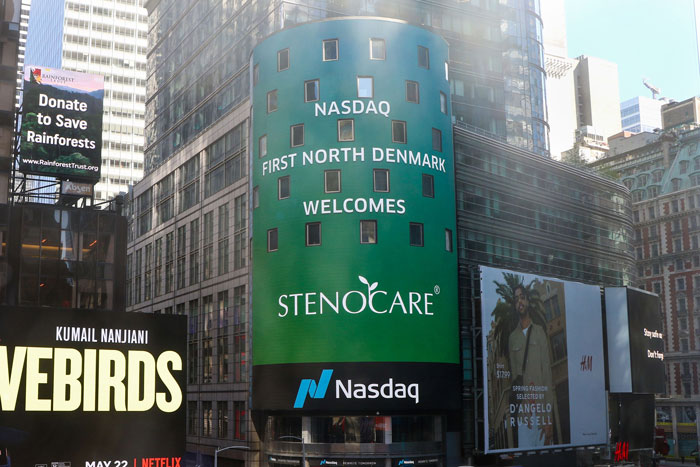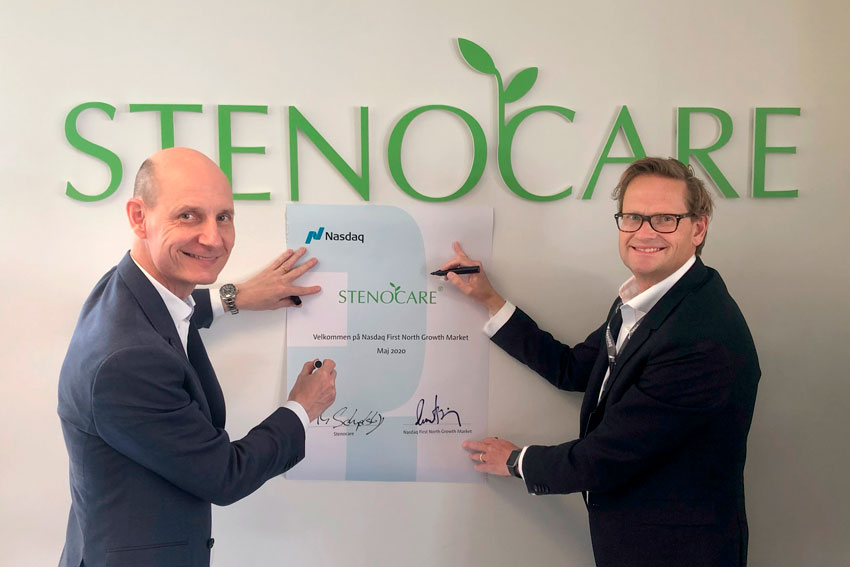 STENOCARE and NASDAQ sign the wall poster for the wall of fame
Ceremony of signing the wall poster.
STENOCAREs CEO Thomas Skovlund Schnegelsberg (left) and Carsten Borring (right), Head of Listings, Nasdaq Copenhagen.
Profitable Year-End Report
Join the CEO of STENOCARE in his comments on the profitable Year-End Report 2019 and his reflections for the future growth of the company.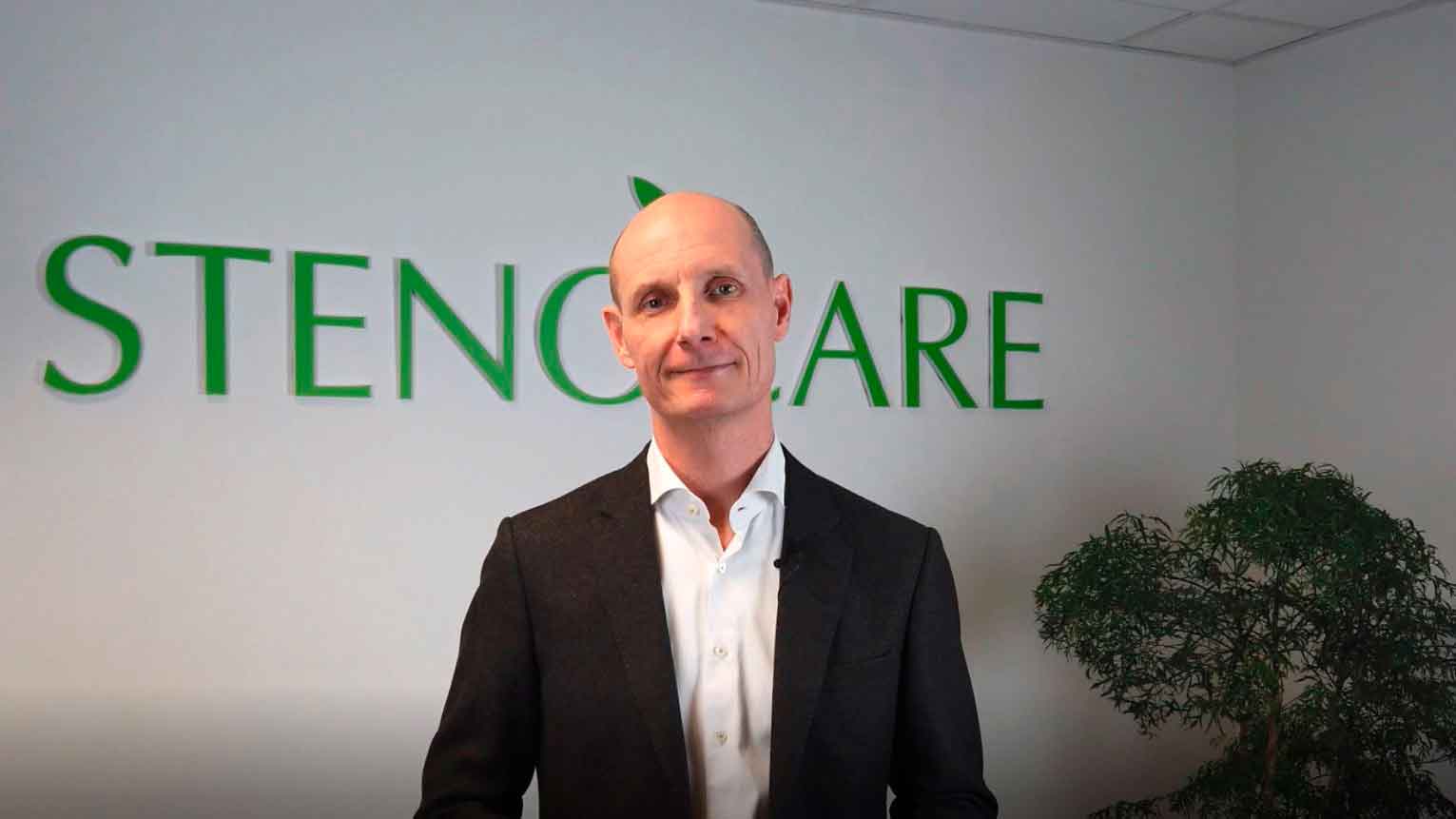 CEO COMMENTS ON PROFITABLE YEAR-END REPORT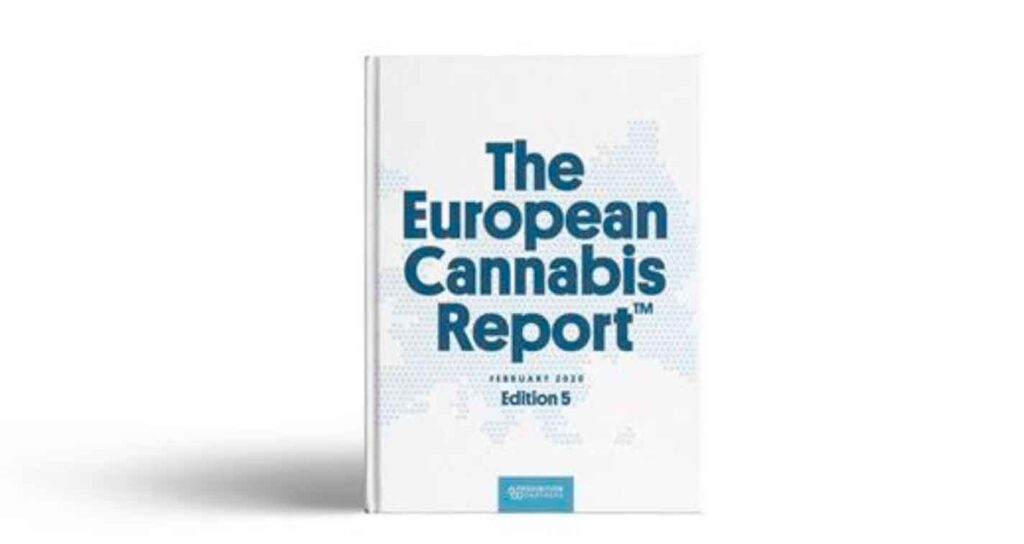 STENOCARE is a "company to watch" for 2020
The new edition of The European Cannabis Report 5th Edition was published February 2020, and in the section "Companies to Watch" the Report profile STENOCARE as one of few medical cannabis leaders in Europe:
Quote from the Report:
"The company is now a leader in the European market; its production and distribution network in Denmark was profitable in 2018 and is currently expanding to Ireland among other emerging markets. This is notable as even large companies have struggled to produce a profit in the early years of the industry"
The European Cannabis Report is a comprehensive source of information covering each European country and its status/progress with medical cannabis. Therefore the Report offer a good insight into market opportunities, key stakeholders and how medical cannabis is applied for treatment of patients in Europe. The European Cannabis Report is free and is published by Prohibition Partners. Access the Report HERE
Thomas Skovlund Schnegelsberg, CEO of STENOCARE A/S present the Interim Report Second Quarter 2019 and inform about the current challenges relating to STENOCARE's Canadian partner, CannTrust. Annabella Pultz from Finwire is hosting the event.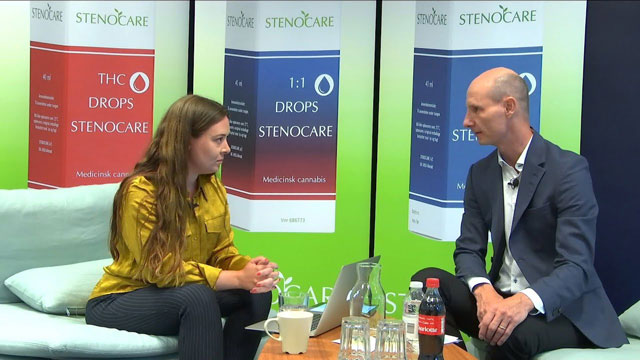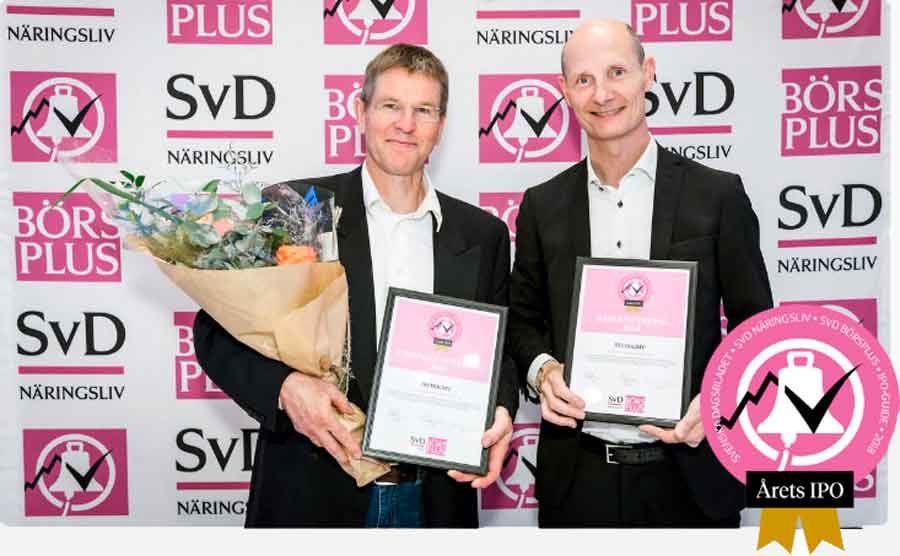 STENOCARE celebrated as the Best IPO 2018 at the ceremony hosted by SvD Börsplus.
The STENOCARE Executive Management team, ring the bell at Spotlight Stock Market to start first trade of STENOCARE stocks.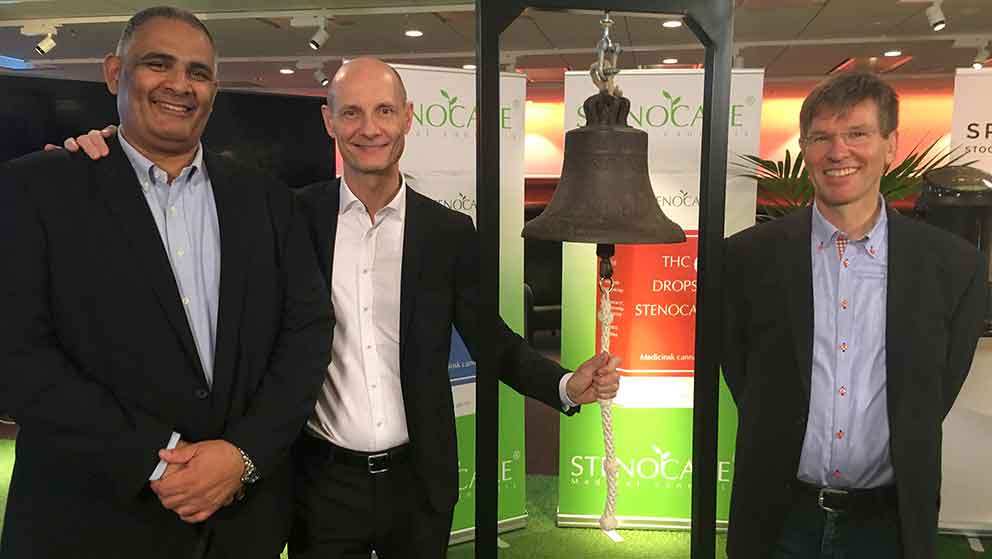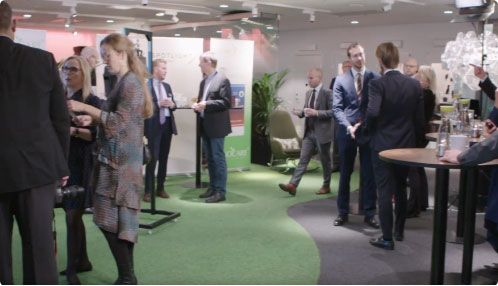 Listing ceremony , Oct 26, 2018
Listing ceremony of the first medical cannabis company in Europe.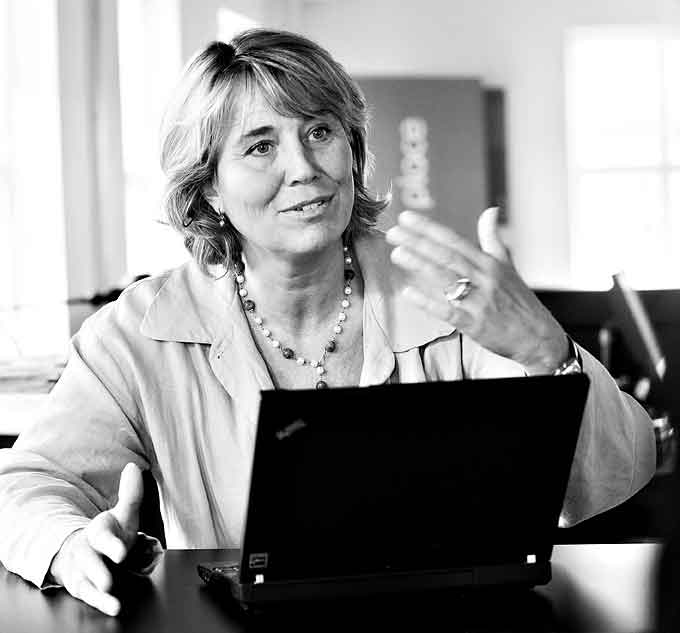 Our strategy to become a leading high-end brand in Europe is fueled by the competitive advantage, that we are operating under very strict regulatory control by the medicines agencies
Dates for release of financial information
January 2021 - September 2021 (Q3)
04/11/2021
January 2021 - June 2021 (Q2)
19/08/2021
Annual General Meeting, Copenhagen 2021
20/05/2021
January 2021 - March 2021 (Q1)
06/05/2021
Annual Report 2020
04/03/2021
Year End Report 2020
25/02/2021
January 2020 - September 2020 (Q3)
05/11/2020
January 2020 - June 2020 (Q2)
20/08/2020
Annual General Meeting, Copenhagen 2020
14/05/2020
January 2020 - March 2020 (Q1)
07/05/2020
Year End Report 2019
26/02/2020
January 2019 - September 2019 (Q3)
06/11/2019
January 2019 - June 2019 (Q2)
20/08/2019
Annual General Meeting, Copenhagen 2019
16/05/2019
January 2019 - March 2019 (Q1)
07/05/2019
Annual Report 2017-2018
30/04/2019
Year End Report 2017-2018
21/02/2019
October 2017 - September 2018 (Q4)
21/11/2018